Intersas54, asteroid belt
---
---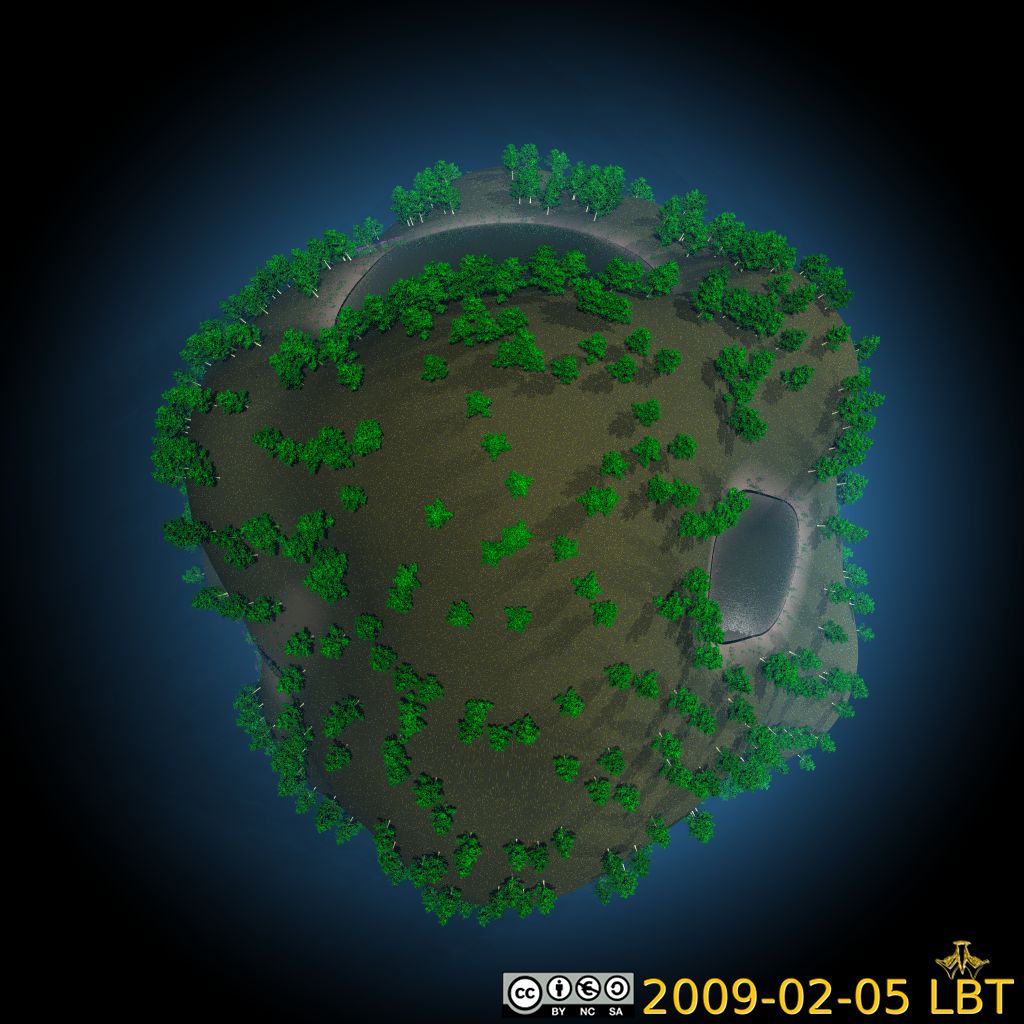 ---
Intersas54 was the code name of the first working prototype of asteroid arranged to create a luxury housing for the rich and willing to blazes away from Earth. This feat was made possible by new techniques of artificial gravity.
---
Experimentation around the "trace" function of POVRay actually a series of "Chaos in Creation", the vegetation is the result of Arbaro.
---
This work is licensed under a
Creative Commons Attribution-NonCommercial-ShareAlike 2.0 France License .
---
---