Jornilla Parama
---
---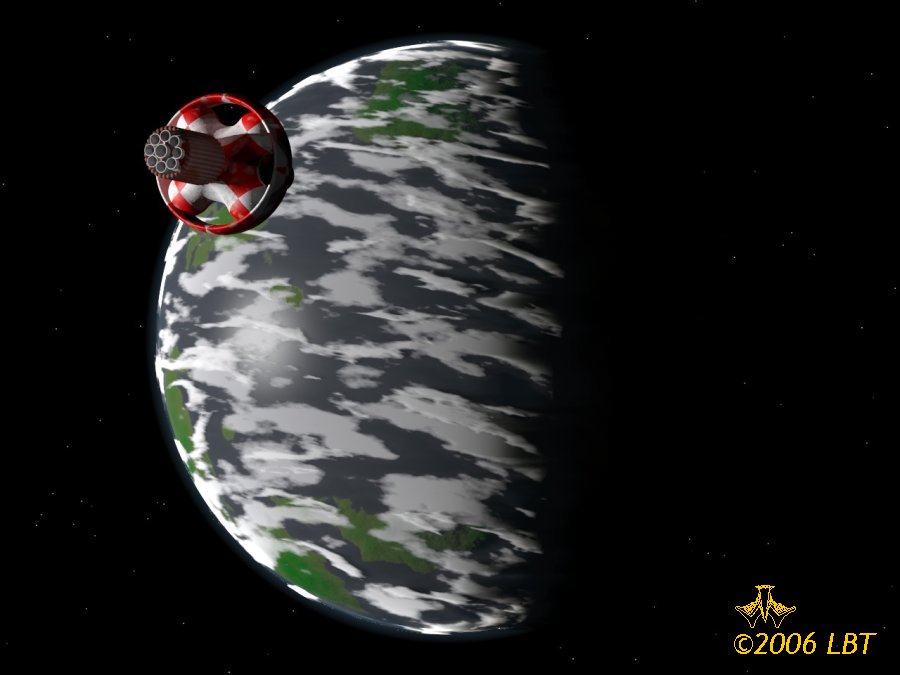 ---
The 6 Dime of Trüin of the 548th year of the era of the MU Emperors, the exploration/sowing starship "Generous Mother Nature" arrived near a colonizable planet. This planet was named "Jornilla Parama" in homage to the mother of the Goremon Mu XXIII Emperor who had signed the order of construction of the starship.
---
An image which is the result of a study on the reconstitution of a planet in POV-Ray, in fact it is an intermediate result. But no one can be satisfied to only test things all the time, no?
---
This work is licensed under a
Creative Commons Attribution-NonCommercial-ShareAlike 2.0 France License .
---
---