Night light
---
---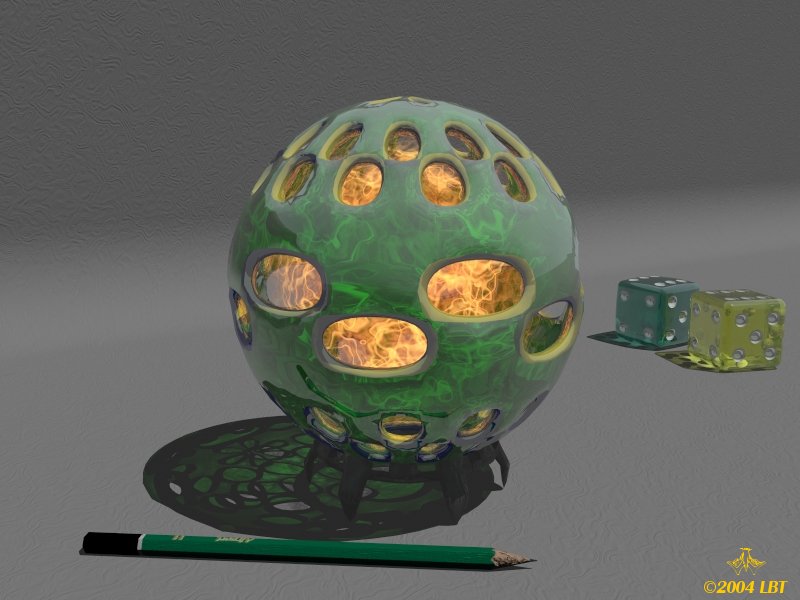 ---
A render test.
The ball candle end was modelised in wings, the image made up and rendered in Bryce. The pencil comes from the freebies of R'osity the dice are those of the "Quantum Mechanics" image....
---
This work is licensed under a
Creative Commons Attribution-NonCommercial-ShareAlike 2.0 France License .
---
---