Minas Hurìn
---
---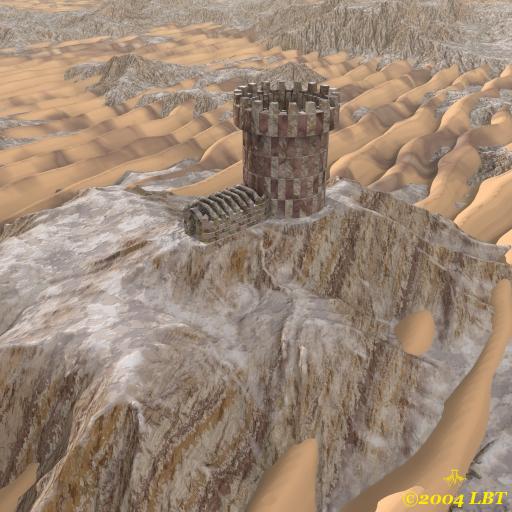 ---
At the edge of the desert of Rhùn Dwarves have built a series of towers to protect the commercial caravans. This image, taken by Sotton Underhill from Hobbitburg, renders well the austere aspect of this rare example of external Dwarve architecture.
---
The tower is modelled in Wings 3d
Semi-dome of 115 radial + sun.
All Procedural textures...
---
This work is licensed under a
Creative Commons Attribution-NonCommercial-ShareAlike 2.0 France License .
---
---