Quiet sweetness
---
---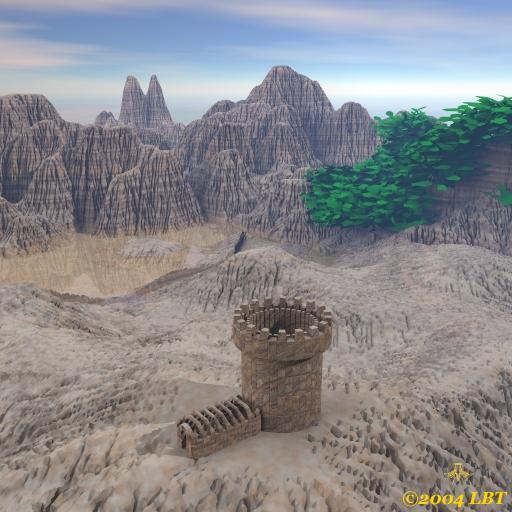 ---
A picture that started as a render test for the tower.
It turned as I like it, maybe because it gives a strange feeling, then I show it to you...
---
Rendered with Bryce 5, semi-dome of 115 omnis, all procedural textures.
---
This work is licensed under a
Creative Commons Attribution-NonCommercial-ShareAlike 2.0 France License .
---
---